Weight loss is a big issue, no pun intended.  The average pet in America could stand to lose at least a little weight, but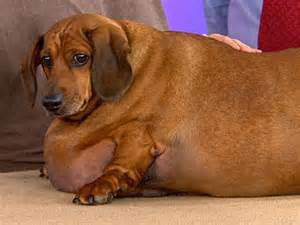 its hard to say no when Fluffy gives you those sad eyes! Here are some common beliefs that we hear every day at North Memorial and why they are not always so true.
 
A. Pets need to eat every meal with gusto. 
A healthy pet does not need to eat several times a day, in fact its ok if they don't eat at all for a day.  If your pet doesn't want to eat their dinner, but already had a big bowl of kibble for breakfast, resist the urge to entice them with table scraps. 
 
B. Pets that are spayed/neutered get fat.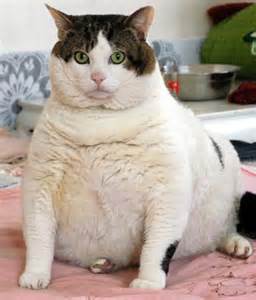 Any pet, neutered or not, will gain weight if it is over fed. The spaying & neutering may slightly slow the pet's metabolism, as will normal aging, and it will then burn calories off more slowly; therefore, they may require less food. Keep in mind the surgery doesn't cause the weight gain, eating too much does and you have control over that.
 
C. But she's such a good dog we just have to give her treats!
Think of milkbone type treats as mini Snickers bars.  Every time you indulge your pet with treats you're adding some serious calories to their diet.  Instead of giving a treat throw a ball, play with a squeak toy or use a laser pointer.  Pets often want your attention much more than a treat. If you must give a lot of treats make a change to how much food you're feeding to accommodate. 
 
D. Fifi just won't leave us alone until she has had her bedtime snack.
The pet in this picture has succesfully trained their owner.  Anytime your pet is begging and you give them a treat it is seen as a reward for the behavior.  Example: Fifi barks and jumps on her owner repeatedly until they finally give in and give her a treat.  From now on she will continue to do this and more forcefully until she gets her way. If your pet is doing something similar try to redirect them before giving the treat, tell them to sit or do a trick and then reward them.
 
Did you know our hospital has a weight loss program?  If you are struggling with an overweight pet call today, our trained staff will help.